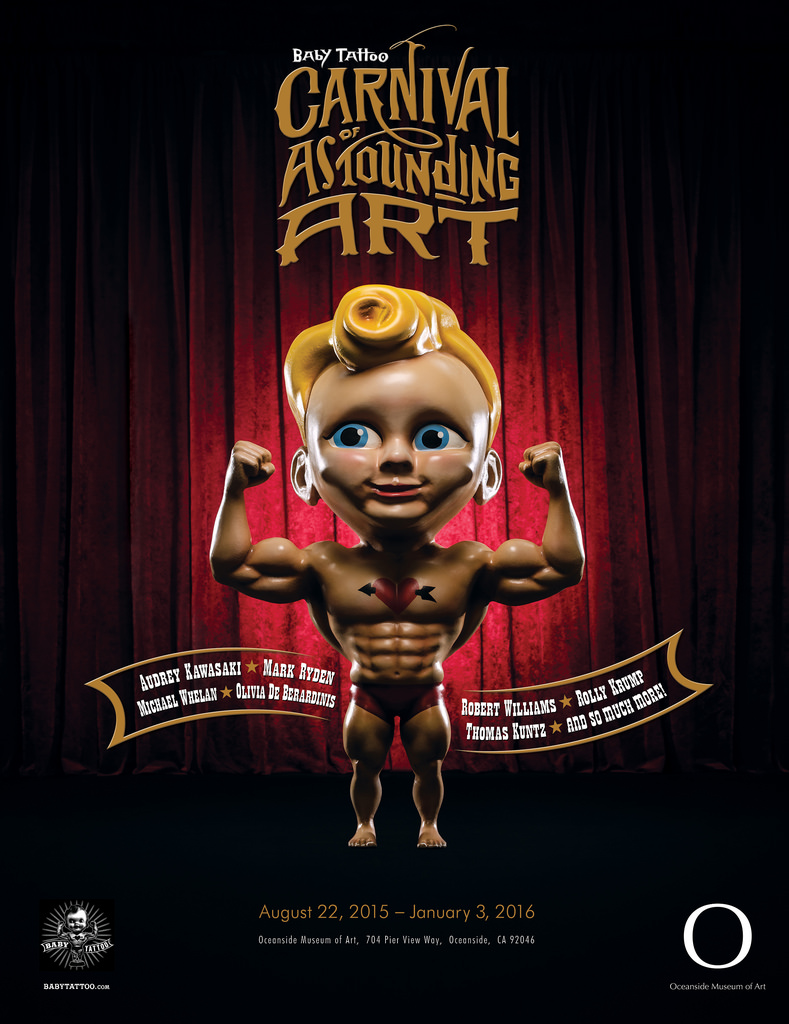 Detail of 2009 Baby Tattooville Art Jam
I was an artist guest at Baby Tattoo in 2009 and 2011, and participated in the Art Jam, a group painting event. Here's my contribution, Happy Buddha as a gold spheroid.
I did about 50 little drawings for the guests that attended in 2009, and one of those drawings will be part of the exhibit, but I'm not sure which one.
-----
The show will be up until January 3, 2016.