In the 20th century, sporting events were often covered by cartoonists, who captured the action in exaggerated poses.
This series shows what happened when featherweight
Willie Pep's dislocated shoulder stopped the match.
One of the greatest was
Willard Mullin
(1902-1978), who worked for the New York World-Telegram. He is best known for creating the "Brooklyn Bum" character, a reference to the Brooklyn Dodgers.
Mullin often attend the games, sketched key poses, and worked up the drawings for publication in his studio.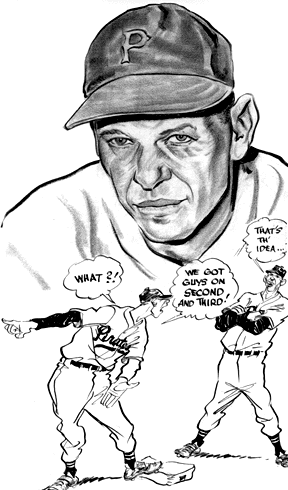 His cartoons are fast, loose, and relaxed, often created under intense deadline pressure. But beneath the surface was a solid understanding of drawing and anatomy.
-----
More
Flickr set by Leif Peng
on Willard Mullin
Animation Resources:
Willard Mullen on Animals
Cartoon Snap:
Willard Mullin Goes to the Races
Website for
Willard Mullin